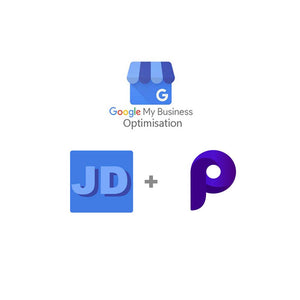 JetLocal Plus
Regular price $550.00 Sale
JetLocal Plus builds upon JetLocal Google My Business Optimisation adding geolocated keywords and local links via premium directory listing. Jetlocal Plus provides a login dashboard to add SMS review requests and generate leads in real time via digital marketing, making sales on the internet simple.  Jetlocal Plus removes the mystery around what can be done to generate leads and calls.  JetLocal Plus provides a simple and transparent way to ask for reviews and manage the use of main platforms of Google, Facebook, Listing and Website from your phone and in one single spot and to measure in real time the results of your decisions. 
Bridge the knowledge Gap and Outperform your competitors

Expand the reach of your Map entry
Simple Transparent Growth flows from indicators of what advertising works

SMS review requests and Contact management for dynamic updates

Learn what is effective in advertising your business and growing leads.
Jetlocal Plus aims to rank higher on Maps with optimised suburbs and keywords. Manage your directory Listing. Reach with a click seamlessly from one dashboard to Google Maps, the web and social media using your dashboard access.
Be always in control with phone login to check progress and results.